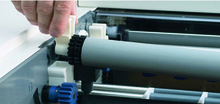 Trouble-free cleaning and maintenance
An easy-lift top cover provides access to snap lock mounted brushes, rollers, spray bars and guides, and they are replaced in minutes – without the use of tools or the need to re-calibrate.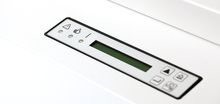 Simple control panel
New control panel with function keys that allow for easy program change. Status and error messages are explained on the screen, while simple indicator lights let you know that things are running smoothly.