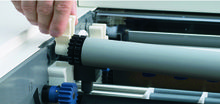 Trouble-free cleaning and maintenance
An easy-lift top cover provides access to snap lock mounted brushes, rollers, spray bars and guides, and they are replaced in minutes – without the use of tools or the need to re-calibrate.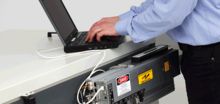 Ethernet configuration
New and easy way to configure software through ethernet. Create new standard processing programs and update software.